The people of CIEE are at the core of everything we do. They are experts in the technology and sciences that drive energy innovation, and experts in running research programs to make breakthroughs happen.
In addition to tackling problems, we're learning to enhance what's working for the benefit all. People power is the key, and I'm privileged to work with some of the brightest and most passionate."
CIEE Director Carl Blumstein has 45 years of experience in energy research and R&D management. He served for 10 years as the Associate Director of CIEE before becoming the Director in 2002. Carl is also the Executive Director of the CITRIS Sustainable Infrastructures Initiative, which closely coordinates its program with CIEE. Carl also held a research appointment at the UC Energy Institute (now the Energy Institute at Haas) where he was an Energy Policy Analyst from 1981 to 2010.
Carl is a tireless advocate of public funding for clean energy research. As Associate Director of CIEE he represented UC in the regulatory and legislative proceedings that led to the establishment of the California Energy Commission's Public Interest Energy Research (PIER) program and the successor Electric Program Investment Charge (EPIC) program.
His research interests center on energy efficiency and energy policy. He is a strong proponent of research on the role of human behavior in energy use. As CIEE Director he guided the establishment of the Behavior Energy and Climate Change (BECC) conference. Carl's recent work has included publications concerning software architecture for building control, evaluation and incentives for energy efficiency programs, the administration of energy efficiency programs, restructuring in the electric power supply industry, the Strategic Petroleum Reserve, and the role of market transformation in energy efficiency programs.
Carl is a member of the Board of Directors of the American Council for an Energy-Efficient Economy (ACEEE), where he served as Chairman for more than 20 years, and a member of the Gas Technology Institute's Public Interest Advisory Committee. He was a founding member of the Board of Trustees of the Consortium for Energy Efficiency where he served until 2018. He served on the Board of Governors of the California Power Exchange from 1997 to 2003. He has a BS from Reed College, an MS from San Diego State University, and a Ph.D. from the UC San Diego in Chemistry.
Links & References
American Council for an Energy-Efficient Economy
Behavior, Energy & Climate Change Conference
CITRIS Sustainable Infrastructures Initiative
Consortium for Energy Efficiency
Gas Technology Institute
CV for Carl Blumstein (PDF)
Director of Finance & Research Support
I love having the opportunity to provide research opportunities to brilliant students who are passionate about new discoveries and energy solutions that respect the environment."
Tracy supports the Director and CIEE by providing strategic coordination, administration and management of the processes that support the institute's infrastructure. Tracy also provides operational and administrative assistance to the CIEE Director. Prior to joining CIEE, Tracy was the Director of Operations at Berkeley Energy & Climate Institute (BECI), and at CITRIS and had extensive experience in senior management roles with Mervyns LLC.
Links & References
LinkedIn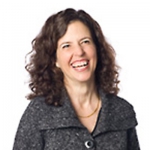 Director, Enabling Technologies Development, and Energy Use in Buildings Programs
What drives my research is my passion for achieving carbon neutrality in homes and workplaces in the next decade."
Therese Peffer, CIEE's Associate Director in addition to Director for CIEE's Enabling Technologies Development Program, conducts and manages research in smart sensors, controls, and user interfaces in buildings to improve comfort and reduce energy consumption, including Demand Response, Smart Grid, and "Building-to-Grid" research projects. She has served as co-chair for the Behavior Energy and Climate Change (BECC) for the past five years. Dr. Peffer also serves as an Associate Director for the Sustainable Infrastructures Initiative at the Center for Information Technology Research in the Interest of Society (CITRIS).
Her current passion involves reducing greenhouse gases through improved energy efficiency and fuel-switching appliances from natural gas to electricity at the block-scale in the Oakland EcoBlock project.
In 2009, Therese completed a Ph.D. in Architecture with an emphasis on building science under Professor Ed Arens at UC Berkeley. Her research involved residential demand-response enabling technology, including the design of an in-home energy display/thermostat device. As an architect, she has worked in small firms in San Francisco and Pismo Beach.
Therese earned a Master's degree in Architecture at the University of Oregon in 1998, where she worked with G.Z. "Charlie" Brown at the Energy Studies in Buildings Laboratory. Working at the crossroads of energy research and practical application, Therese formerly lived on a solar- and wind-powered homestead in southern Oregon and wrote for Home Power magazine. She earned a B.A. in neurobiology and psychology from UC Berkeley in 1990.
Links & References
EcoBlock – California Institute for Energy and Environment, UC Berkeley
Scholarly Works: Therese Peffer (eScholarship, UC Berkeley)
Doctoral Dissertation, UC Berkeley, "California DREAMing: the Design of Residential Demand Responsive Technology with People in Mind"
Senior Advisor, Behavior & Decision Making
People matter! To scale up to a clean energy and climate future, we need to be incorporating insights from behavioral economics, psychology and other social sciences to accelerate technology and policy adoption."
Linda Schuck is a Senior Advisor at the California Institute for Energy and Environment (CIEE). She has 25 years of experience working on energy efficiency, technology commercialization, and climate change. Currently, her work at CIEE is focused on expanding behavior and decision research and its use in energy and climate policy and technology commercialization. She founded and chaired the Behavior, Energy and Climate Change Conference, which has become the preeminent forum for researchers, policymakers, and implementers to discuss social science research and its application to climate and energy challenges.
Prior to joining CIEE, Linda directed the California Climate Change Project at Stanford University, an inter-university collaboration to facilitate the use of research in the design, adoption, and implementation of strategies to reduce greenhouse gas emissions. She has held managerial positions at the US Department of Energy, Pacific Gas & Electric Company, and the Alliance to Save Energy, and has served as a management consultant to the California Energy Commission, Southern California Edison, Bonneville Power Administration, American Council for an Energy-Efficient Economy, and numerous other organizations.
Linda also has extensive experience managing social science-based research (including program/evaluation research and marketing/customer/advertising/brand research) and conducting experimentally designed research programs. She co-founded the Utility Customer Satisfaction Research Network, served on the advisory board of the International Energy Program Evaluation Conference and on the organizing committee for ACEEE Summer Study for many years. She also works on clean technology commercialization and served on the Advisory Board of the Environmental Business Cluster, a clean energy technology incubator. Linda currently serves on the Advisory Board of the Center for Research on Environmental Decisions at Columbia University.
Linda holds an M.B.A. from the Stanford University Graduate School of Business, an M.A. from Antioch Graduate School, and a B.A. from Stanford University.
Links & References
Center for Research on Environmental Decisions at Columbia University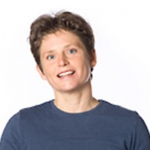 Today's renewable energy technology is like Dorothy's Ruby Slippers. Sure, there are plenty of improvements to be made. But in essence, we already have what we need to get to zero carbon."
Alexandra "Sascha" von Meier directs CIEE's Electric Grid program area. Her research centers on power distribution systems, the use of high-precision synchronized measurements, and the integration of distributed and intermittent generation. Current projects explore new control strategies for distributed resources based on phasor measurements, and the design of multi-customer microgrids. She is also an Adjunct Professor in the Department of Electrical Engineering and Computer Science at UC Berkeley, and a Faculty Scientist in the Grid Integration Group at the Lawrence Berkeley National Lab.
Sascha is the author of the textbook "Electric Power Systems: A Conceptual Introduction." Until 2011, she was a Professor of Energy Management & Design in the Department of Environmental Studies and Planning at Sonoma State University, where she taught a curriculum revolving around energy efficiency, renewable resources, and green building. Her past research includes studies of cultural factors in technology adoption, operation of nuclear power plants, and management of nuclear materials.
Sascha received a B.A. in physics in 1986 and a Ph.D. in Energy and Resources in 1995 from UC Berkeley. Away from the office she loves to bike, run, climb, and spend time in the mountains.
Links & References
NPR Interview with Sascha
Electric Grid Vulnerability & Locally Sourced Power
Electric Power Systems: A Conceptual Introduction, textbook | 2006
Alexandra "Sascha" von Meier's CV [PDF to come]
Senior Advisor, Enabling Technologies
It's fun to work on interesting problems with folks that I like to work with."
Dr. Surles is consulting for the California Public Utility Commission on expediting disputes related to the installation of customer-based generation and as well as deployment of energy efficient, storage, and demand response technologies. He is consultant to Hawaii Natural Energy Institute as part of state utility's Integrated Grid Planning process for integration of distributed resources while maintaining grid stability and resiliency. He is also consulting for Asian Development Bank in Malaysia, APEC, NELHA, and Northeast Asia Economic Forum. His former clients include IEA, East-West Center, UK Energy Research Centre, and State of Victoria. For IEA, he supported their activities in Southeast Asia focused on multi-national grids. For APEC, he contributed to analysis of the growth of solar and wind in Vietnam, as well as energy system analyses for China, Peru, Taiwan, and Korea. In 2015 and 2016, he led the review of laboratory capabilities for Department of Energy's Grid Modernization Initiative.
He was an emergency hire as Interim Administrator for the Hawaii State Energy Office in 2017. Since 2012, he has been at the University of Hawaii and the California Institute for Energy and Environment in senior advisory roles. From 2010 to 2012, he was Desert Research Institute Executive Vice President, leading program development and management for three divisions and four research centers in environmental and energy sciences. From 2006 to 2010, he was Technology Integration and Policy Analysis Lead at HNEI focusing on policies and deployment of grid integration of variable renewable resources and energy storage technologies. From 2004 to 2006, he was Vice President at EPRI focusing on air quality, health, energy/water nexus, and climate change issues. From 2000 to 2004, he was at the California Energy Commission as R&D Program Director with emphasis on energy efficiency, renewable energy, grid modernization, and regional climate assessment. In this position, he took leave from Lawrence Livermore National Laboratory where he was Associate Laboratory Director for Energy Programs from 1998 to 2000, focusing on energy efficiency, energy storage, and climate change science. In 1997, he was appointed by Gov. Wilson to be Deputy Secretary for Science and Technology at California EPA. From 1978 to 1997, he was at Argonne National Laboratory with his final position being General Manager for Environmental Programs. Major program areas included energy systems assessment, climate change science, risk analysis and assessment, emergency planning and response, and energy and environmental modeling. From 1974 to 1978, he was at Camp, Dresser, & McKee, with his final position as Vice President.
Dr. Surles received his Ph.D. in Chemistry from Michigan State and has more than 340 publications, technical reports, and presentations. He has served on a number of committees, including seven appointments with the National Research Council.
I don't want to look back and ask, "Why didn't I do more?"
Larry Chang is Director of the Building Efficiency for a Sustainable Tomorrow (BEST) Center, which is funded by the National Science Foundation's Advanced Technological Education program. BEST's mission is to boost the technician workforce in high performance building operations through education and professional certification. Since helping to establish BEST in 2012, Larry has worked with U.S. community and technical colleges to develop certificate/degree programs in environmental control technology, building automation, and energy management. He is also part of a team creating a new technician-level certification which will standardize skills and knowledge for advanced commercial building operations.
In addition, Larry is a registered architect who earned his B.S.E. in Architecture and Engineering from Princeton University and his M. Arch. from Yale University. He has worked across the U.S. on both commercial and residential projects with a focus on sustainability, accessibility, and healthy buildings. On the academic side, he has taught design at the University of Louisiana at Lafayette, Savannah College of Art & Design, and City College SF.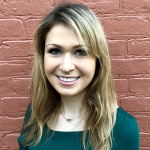 When it comes to securing a greener future, everyone should have a seat at the table. Tackling today's complex challenges requires diverse voices and creative thinking. I'm passionate about sparking important conversations—leading to action—on climate change.
Dr. Miriam Aczel is a Postdoctoral Scholar working on the Oakland EcoBlock project. She is also currently an Honorary Research Associate at Imperial College London's Centre for Environmental Policy.
Miriam earned her PhD at Imperial College London in 2020, where she was a President's PhD Scholar. Her doctoral research was on environmental and community impacts of 'fracking' to extract shale gas in the UK, USA, France, China, and Algeria. Other research areas include greenhouse gas removal technologies; climate science and policy; international energy law and policy; human rights and environmental justice; environmental health; and citizen science. Miriam recently participated in an NSF-funded Graduate Pursuit at the National Socio-Environmental Synthesis Center (SESYNC) in Annapolis, researching mangrove ecosystem conservation.
Miriam holds an MSc in Environmental Technology from Imperial College London and a BA in Geography & Earth Systems Science with minors in Italian and Geology & Geophysics from McGill University, Montreal. She has been a visiting researcher at the Environmental Law Institute in Washington, DC, and Tsinghua University in Beijing, China. She currently serves on the editorial board of the Journal of Science Policy and Governance (JSPG) and is Director of Communications for Leaders in Energy, an environmental organization based in Washington, DC. She is co-founder of the non-profit Amir D. Aczel Foundation for STEM Education.
Miriam loves exploring new places and learning languages. She speaks French, Italian, and Hebrew and is studying Spanish.
Links & References
Research: Imperial College Webpage, Google Scholar, ORCID
Writing: Leaders in Energy, Amir Aczel Foundation
Contact: @MiriamAczel, LinkedIn
CIEE is tackling some of the most difficult challenges on the road towards carbon neutrality. I'm working on one of them for the University of California system—how to procure carbon offsets that truly reduce emissions, invest in scalable climate solutions, and contribute to the university's mission of research, education, and public service."
Barbara Haya's work combines research and policy outreach with a focus on the effectiveness of carbon offset programs. At CIEE, Barbara is helping the University of California system (UC) develop its strategy for procuring carbon offsets for use towards meeting the system's 2025 Carbon Neutrality Initiative goal. This project focuses on designing an offset program that identifies high quality offsets that directly contribute to UC's mission of research, education, and public service. She also leads the Berkeley Carbon Trading Project at UC Berkeley's Center for Environmental Public Policy. The Berkeley Carbon Trading Project examines the outcomes of California's carbon offset program, performs analysis on proposed expansions or modifications to the program, and performs outreach to other jurisdictions considering implementing offset programs based on the California model.
Barbara holds a Ph.D. from UC Berkeley's Energy and Resources Group, where she studied the outcomes of the Kyoto Protocol's offset program, the Clean Development Mechanism, and worked closely with NGOs at the international climate change negotiations in support of offset program reform. Prior to joining CIEE, she worked with the Union of Concerned Scientists and then Stanford Law School contributing analysis on the design and implementation of California's global warming law, with a focus on its carbon offset program.
Links & References
Developing UC's Carbon Offset Procurement Strategy Project
UC's carbon offset program
UC's Carbon Neutrality Initiative
Barbara's work at CEPP
Barbara's CV
Deputy Director of Finance & Research Support
I am inspired by supporting and engaging with exceptionally bright and creative faculty, researchers and students who work on innovative projects leading us towards a more sustainable future."
Eric Lee provides support for the overall operations of the Institute in the areas of finance, HR and resource planning. He manages the Cal Energy Corps summer internship program co-sponsored by CIEE and CITRIS, the Art Rosenfeld Award co-sponsored by CIEE and Graduate Division, as well as supports the direct project management of various sponsored research awards. Eric prioritizes customer service and teamwork in his communications with Principal Investigators and Research Coordinators, as well as sponsor agencies and research institutions at the State, Federal, non-profit and private industry levels. His analytical approach, strong attention to detail, and collaborative style help to promote effective program and project management.
Prior to this position, Eric served as CIEE's Research Administrator and Financial Analyst for over a decade.
Before coming to CIEE, Eric held positions in trust administration and hedge fund accounting. He holds an M.B.A. in Finance from California State University, East Bay, and a B.A. in Managerial Economics from University of California, Davis.
The work we do at CIEE is especially critical in today's society. I'm happy to do my part in keeping the wheels turning, so that energy and climate solutions can be accelerated out into the world."
Catherine Clark, as office manager, assists in a variety of administrative functions from facility management to external communications. She also specializes in procurement, travel and entertainment reimbursement, and event planning for various programs for CIEE and its affiliates, as well as managing invoice processing for CIEE's various subcontractors. Catherine prioritizes having a positive demeanor and a collaborative spirit when handling tasks within the organization, and always strives to put her best foot forward.
Prior to working with CIEE, Catherine graduated with Honors from UC Berkeley with BA Degrees in both History and American Studies, and is happy to continue working with her Alma Mater.
Design and Content Strategist
It's a joy to contribute to the important work CIEE does to move our society toward a more sustainable future in which people can flourish."

Jing works to ensure that CIEE's digital products are functional, secure, and accessible. She produces user-centered design and content, manages CIEE's portfolio of digital media, and coordinates with internal and external stakeholders and partners to maintain and keep them up to date. Jing studied user experience design and development at UC Berkeley's School of Information, where she earned a Master of Information Management and Systems. She has worked at a sustainable design firm in San Francisco and interned at the Walt Disney Family Museum. She graduated with highest honors with a B.A. in English and Chinese Language from UC Berkeley.

The best part about working at CIEE is having the opportunity to make a tangible impact on the built environment. I am grateful to be part of such an amazing team, and am constantly inspired by the intelligence, motivation, and kindness of those around me."
Eunice supports the research and communications efforts at CIEE. She manages the visual marketing of the Cal Energy Corps internship program and is part of the Oakland EcoBlock project, where she curates the overall brand identity, conducts energy research, and engages in community outreach. Eunice enjoys learning about all aspects of sustainability and the opportunities it affords to crafting a more resilient future.
Prior to joining CIEE, Eunice has worked in a number of architecture and design offices in California. She holds a B.A. in Architecture and minor in City and Regional Planning with high honors from UC Berkeley.

Mohini Bariya,
Graduate, Electrical Engineering & Computer Sciences
Gabriel Colón-Reyes,
Graduate Student, Electrical Engineering & Computer Sciences
Keith Moffat,
Graduate Student, Electrical Engineering & Computer Sciences
Jaimie Swartz,
Graduate Student, Electrical Engineering & Computer Sciences
Miles Rusch,
Graduate Student, Electrical Engineering & Computer Sciences

Mohini Bariya, Graduate, Electrical Engineering & Computer Sciences
Gabriel Colón-Reyes, Graduate Student, Electrical Engineering & Computer Sciences
Keith Moffat, Graduate Student, Electrical Engineering & Computer Sciences
Jaimie Swartz, Graduate Student, Electrical Engineering & Computer Sciences
Miles Rusch, Graduate Student, Electrical Engineering & Computer Sciences