The people of CIEE are at the core of everything we do. They are experts in the technology and sciences that drive energy innovation, and experts in running research programs to make breakthroughs happen.
In addition to tackling problems, we're learning to enhance what's working for the benefit all. People power is the key, and I'm privileged to work with some of the brightest and most passionate."
Faculty Director, CITRIS Climate
Developing a sustainable and resilient future with a focus on affordability, diversity, inclusion, and equity."
Director of Finance & Research Support
I love having the opportunity to provide research opportunities to brilliant students who are passionate about new discoveries and energy solutions that respect the environment."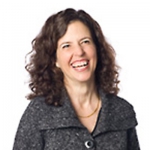 Associate Director
Director, Enabling Technologies and Energy Use in Buildings
What drives my research is my passion for achieving carbon neutrality in homes and workplaces in the next decade."
Senior Advisor, Behavior & Decision Making
People matter! To scale up to a clean energy and climate future, we need to be incorporating insights from behavioral economics, psychology and other social sciences to accelerate technology and policy adoption."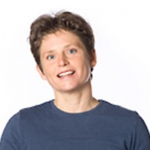 Senior Advisor, Electric Grid
Today's renewable energy technology is like Dorothy's Ruby Slippers. Sure, there are plenty of improvements to be made. But in essence, we already have what we need to get to zero carbon."
Senior Advisor, Enabling Technologies
It's fun to work on interesting problems with folks that I like to work with."
Visiting Project Scientist
BEST Center Principal Investigator
It is especially gratifying for me to work with talented colleagues who share a vision and mission to help build a sustainable future."
I don't want to look back and ask, "Why didn't I do more?"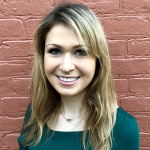 When it comes to securing a greener future, everyone should have a seat at the table. Tackling today's complex challenges requires diverse voices and creative thinking. I'm passionate about sparking important conversations—leading to action—on climate change.
The problems in our energy sector today are some of the most challenging we have ever faced. I'm excited to be part of a team that exemplifies the interdisciplinary skills necessary to tackle these problems and work towards a decarbonized future with them.
Deputy Director of Finance & Research Support
I am inspired by supporting and engaging with exceptionally bright and creative faculty, researchers and students who work on innovative projects leading us towards a more sustainable future."
Design and Content Strategist
It's a joy to contribute to the important work CIEE does to move our society toward a more sustainable future in which people can flourish."
The best part about working at CIEE is having the opportunity to make a tangible impact on the built environment. I am grateful to be part of such an amazing team, and am constantly inspired by the intelligence, motivation, and kindness of those around me."
Haixin Guo,
Graphic Design Assistant
Yansu Tan,
Writing/Editorial Student Assistant